Welcome to Trusty Justin LLC - Your Honey-Do List Fix-it-allogist!
Choosing a Reliable Handyman: Your Ultimate Guide When it comes to home repairs and maintenance, having a reliable and skilled handyman by your side can…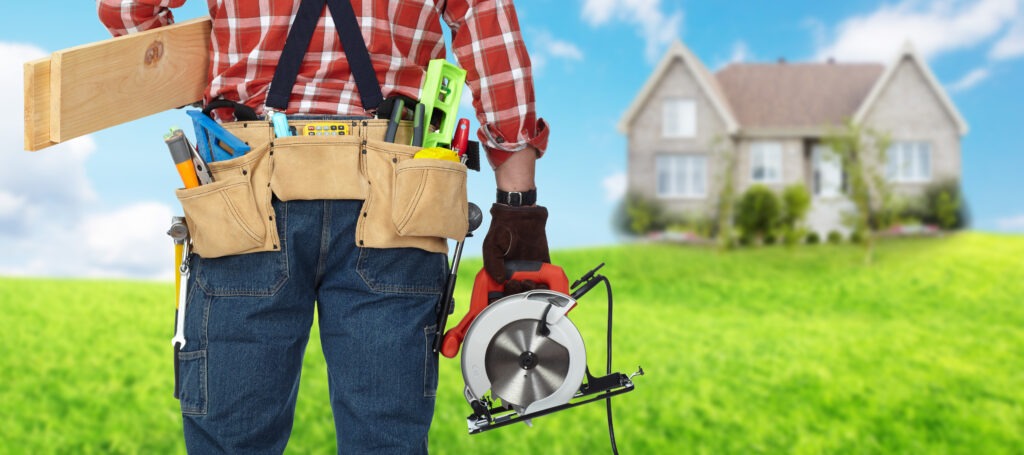 Are you looking for a dependable and skilled handyman to take care of your home repair needs? Look no further! At Trusty Justin, I take pride in every project I work on and would love to be your go-to solution for all things related to home improvement and maintenance.
Handyman Services
General Repairs: From leaky faucets to mid-sized electrical fixes, I handle a wide range of general repairs that keep your home in tip-top shape.
Electrical Assistance: Not every electrical project needs a licensed electrician and not every handyman is comfortable with or should be even touching anything electrical. Lucky for you, electrical projects are my favorite project to work on!  I am very comfortable changing out ceiling fans, light switches, outlets, breakers, etc…and I am licensed, bonded, and insured to do so.
Plumbing Solutions: Don't let plumbing issues disrupt your peace of mind. Anything that connects to water has the potential of springing a leak and there's a high likelihood that your home has a water, or God forbid, a gas leak, that is letting money go down the drain. It would be a good idea to have me come by to do a general inspection to ensure you're home is in good shape.
Carpentry and Assembly: Need custom shelves, furniture repairs, or help with assembling new furniture? My extensive experience working with products from Ikea, Wayfair, and similar suppliers as well as building custom projects as the need arises for my clients will come in "handy" when you need to hire me for your next project.
Home Upgrades: From installing new fixtures to minor remodeling projects, I'm here to elevate your home's functionality and aesthetics. I also have an extensive background working in the Smart Home industry and would love to discuss how I can help you make your home smart! 
Why Choose Trusty Justin?
Expertise: I do not take on projects that I know would not be a good fit for my skill set, but I also do not shy away in the face of a challenge.  As a handyman, there are many projects that I have not done before, but the general skill set I have acquired over my 40+ years of being a "tinkerer" makes me very versatile to be able to accomplish nearly any task I'm presented with. 
Reliability: In this business, as in every business, having integrity and sincerity, goes a long way.  Too many contractors out there are not showing up on time, assuming they've even returned your call in the first place, and then doing half-assed work or not completing the project they were hired for.  This is why I named my business Trusty Justin, to stand apart from those folks and provide a service that can be trusted.
Customer Satisfaction: Your happiness is the ultimate goal. I prioritize open communication and ensure that you're delighted with our service.
Licensed and Insured: Rest easy knowing that I'm fully licensed and insured, prioritizing safety and quality. (License #1099754)
Get in Touch
Ready to make your home the best version of itself? Contact me today to discuss your needs, receive a personalized quote, or schedule a service. I'm excited to be your partner in maintaining and enhancing your living space.