Welcome to Trusty Justin, Fullerton, California's most trusted handyman. My business was founded on integrity, as I strive to provide my clients with the very best handy work possible. I not only love my clients but I love what I do, therefore I put passion into all of my work to provide high-quality services for all of your handyman needs. I can't wait to meet you and help you tackle your honey-do list. Give me a call and let's get started!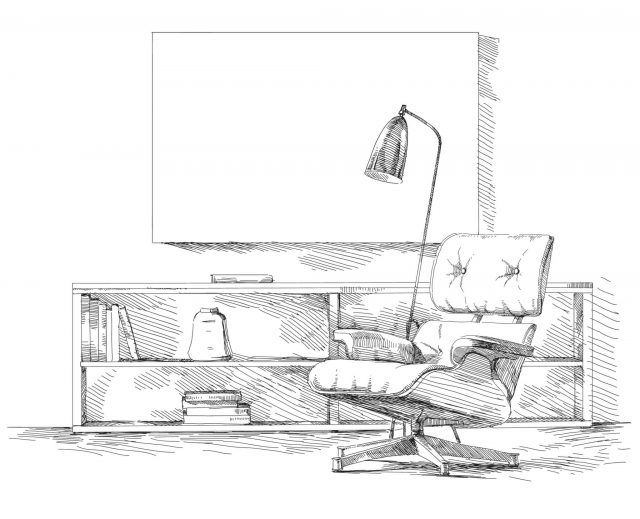 Fair & Friendly - Handyman Services
HONEY-DO LIST FIX-IT-ALLOGIST
Being invited into your home is something I honor with the UTMOST respect. I give my customers peace of mind knowing that they can trust me to take care of their home as if it were my own.
Your time is valuable and it's likely you'd rather be doing ANYTHING other than having to fix things around your home. With that in mind, I not only arrive early, I complete the work as quickly and efficiently as possible.
I create a relationship with all my customers such that I'm not just their handyman, I'm a FRIEND that they can rely on to help them in their time of need. We tailor each job towards the needs of our clients.
Feel free to contact me with a project proposal, quote or estimation, or simply to say hello. Here's my contact info.
Justin installed straps on a water heater at my mom's vacant house in Anaheim. He responded to my call immediately, bought all the stuff, and completed the project without me even having to be there. Throughout the project he was super communicative. I live in Pomona and only hope he will be willing to travel that far to do work if I need it at my house!
I used to manage a large building and hired several handymen during that time. Justin is by far the best. Here's why: he communicates well (he kept me updated with his ETA, pricing, scope of job, etc and got to my house at the promised time) he gets the job done quickly (he finished three small projects within the hour) and does it well, but most of all, he's friendly, easy going and you definitely feel like you can put your trust in him. I've found my new go-to handyman!
The name checks out! I've hired Justin multiple times for tasks at my home including installing my smart doorbell and installing a new closet organization system. He showed up, communicated well, did his best, and was overall a good guy - friendly, cordial, respectful, humble, honest and hard working. I would recommend him for all types jobs, big and small.
Justin is very smart, friendly and efficient with regards to his work. He installed a microwave over my range and noticed a couple of defects with the product. He was great about letting me know what the exact issue was and waited for me to exchange the microwave. I appreciated this from him and his trustworthiness showed through. He also helped with a few other small repairs around the place which were done with quality. Overall, I am very happy with his service and would recommend his services to anyone.
Justin was very professional, thoughtful, and kind from the beginning to the end. Giving us a very reasonable quote, sending us links on what exact to buy from our local Home Depot. When he arrived he mapped out the layout of the job of installing the shiplap. It was a two day job and every step of the way he asked and ensured that we were happy. We definitely plan to use him for future projects and already have a mini one planned with him. He will be our go to handyman going forward and is so worth the wait!!! Thanks Justin!!
Recently hired Justin to remove an old and install a new ceiling fan and wall controller in our home. He did a great job! Excellent and timely communication with us throughout, on-time, very friendly, and was able to handle the job with a high level of professionalism. Will definitely be seeking his services again in the future for other handyman needs!
We had Justin install new closet shelving in two of our bedrooms and one in our hallway. When meeting Justin he was very polite and was very caring in listening to our needs. He discussed thoroughly with us the details on how he was going to fix our closets. Justin did an incredible job! He not only installed new closet shelving, but made them better and stronger than before. He was always letting you know how it was going as he continued through the work. Justin was very polite and respectful. He was clean and organized with his physical work and how he conducted his business. Justin went above and beyond! We are so happy to have found an outstanding handyman that we will certainly use in the future! Thank you so much Justin for all you did! Definitely very happy with everything!
I had to get some plumbing fixture installation done and I am so glad that I contacted Justin. He was very professional and came in on time. He is extremely thorough and did a great job. He also went an extra mile and gave me some really good tips on helping me with the purchase of a Leak Alert device that would detect any future leaks in the house. I highly recommend Justin for just about anything you need.
Justin did an excellent job replacing six of my hollow core doors to solid core doors. We wanted better sound proofing of our bedrooms. It was a very tedious job that required cutting the doors to the right size to fit door frames which had shifted over time (my home is 40 years old). He also painted our doors. Justin was really good communicating everything he was doing throughout the whole project. He let me know about all the unexpected problems he faced and how he would trouble shoot them. Before choosing Justin, I contacted multiple handymen, and half of them either said they would not do the job, or to install pre-hung doors with the frame included. Now I understand why as it is very, very difficult to shape the door itself as floors warp and frames move over time in every home. That said, Justin went the extra mile to complete the job, working four 10-12 hour days. We are very happy with the results. Just know that if you have a big job like mine, to have the right expectation about how long it will take. Justin works by himself -- you're not hiring a big remodeling company with multiple guys. But you also have consistent workmanship and professionalism working with Justin. He also cleaned up very well each time he came over.
Justin was very professional and knowledgeable. He helped us to install 14 recessed LED lights in 3 rooms including the wiring and switches all in 2 days. He also gave us tips on how to get the right paint for repairing the drywall because we didn't know what paint was used by the previous homeowner. He was very considerate and wore a mask when we were around. And also didn't make a big mess with all the drywall cutting he was doing. His prices were fair too. We ended up getting the materials for him which saved us some money and saved him time. I highly recommend him for any house projects you are considering.
Justin is AWESOME! He built additional storage space in my garage. He installed 2x8 joists, reinforced new and old joists, and installed plywood for the platform. He also installed new light fixtures on both sides of the garage and updated the lighting in the garage. He is a great electrician and also fixed a few plugs and light switches in my home. Justin does excellent work and pays attention to details to ensure everything looks visually pleasing and safe. I highly recommend Justin.
Justin has excellent communication and took care of my small drywall project in a timely fashion. He was also able to recommend a contractor to assess and repair water damage in my ceiling. I have a few larger projects in my mind for the future and will definitely consider hiring Trusty Justin.
Justin is the best first time using his service he took down beds, tvs for our house remodel and was amazing. He did all the work quickly and effectively. I would highly recommend him. We will be using him again!!
Trusty Justin is a TRUE PROFESSIONAL. This last week was a very busy time-- full child care responsibilities (a toddler) and working remotely for my wife and I. He made getting repairs and floor installation in two of our bathrooms as stress-free as possible. He was incredibly thoughtful and worked around our difficult schedules. His craftsmanship is meticulous and well thought out, something really important to us given that we live in a historic home and wanted as much of the original materials to be protected and replacement pieces, when needed, to be appropriate to the era. The finished product was polished and skillfully done. We are incredibly happy with his work and appreciated his friendliness. Glad we found our local handyman that we can trust.
Justin redid some rot damage for me on a window. He was nice enough to work around a personal health emergency, and when the damage was too severe for his skill set referred me to a construction company to assist in replacement. I appreciated the quality of work and the professionalism shown in the job.
It took me four years to find a dependable handyman in Orange County. Justin is a keeper (my husband's words, and I agree). Thus far he's installed a bathroom vent and, more importantly, he completely rebuilt our outdoor stairs. He worked night and day to finish the stairs before a graduation party. He really went above and beyond! So happy to have found such a careful professional who takes pride in his work. I just wish he could clone himself. 😀
I found Justin through some recommendations on NextDoor and am so glad I hired him! We had a hallway ceiling LED light that needed to replaced and a couple of outlets that weren't working. Justin figured out the problems and fixed everything like the pro he is!! We are now happy campers with a Christmas tree that lights up without an extension cord! If you need a professional and friendly handyman, Justin's your guy!!
Trusty Justin is a versatile, efficient, &talented handyman that not only is able to help me with my minor "honeydo list" repairs, but is multi-skilled so able to help me with my major repairs and home improvement jobs as well! I'm newly widowed and new in the area, so being able to have just ONE person who I can trust to help me with ALL of my home repairs is a huge relief to me! Not only that, but Justin is very knowledgeable with all things "geek squad" related, so he is also helping me set up my home office, and takes the time to explain all of this "techie" stuff to me so that I don't have to ask my kids for help when I get stuck on the computer (or phone!).. After my initial service request to assemble some furniture for me, I was so impressed by his work ethics & talents that I've already re-hired Trusty Justin to come back next week to tackle another larger project for me! I guarantee you that whatever your home repair/improvement needs are, Trusty Justin Handyman Services is the only number you will ever need to keep handy on your phone for any and all future issues around your home. Thx Justin and see you next week! Jill Foster
had 2 other handymen out to organize and hide my TV cables and was unsuccessful until I had recommendations from the YL Buzz to contact Justin. He did an excellent job. All TV cables were well organized & hidden neatly. He also installed my security Ring system. Explained how to use it, too. Highly recommend using Trusty Justin. Thank You.